Prima Facie, we would like to tell you that you cannot go for spot reduction. By spot, reduction means like you only want to reduce face fat without affecting another part of the body. If you are thinking that you want to lose only stomach fat or only fat at chest without affecting the whole body, then this thing cannot be possible. You cannot make spot reduction. You have to drop your overall body fat.
When we have food, it goes to our stomach, and after digestion, it goes all over the body through blood. Now, there is no such kind of food available in the world that only provides nutrients to some part of the body without touching the other parts of the body. Similarly, you cannot remove fat only from your face. Initially, fat gets stored in the abdominal area, due to the presence of organs there and after that fat comes to legs and hips and after that arms, face.
How to Reduce Fat From Face
Nutrition
Now for any health problem food is the key to success. For fat loss, you have to take the less caloric diet. You must have a caloric deficient diet. You must incorporate food items that are caloric deficient and have less number of carbs. You have to eat clean as much as you can i.e. low carbs, high protein, low calories.
Fruits
Apple: 100gm of an apple contains only 53 calories.

Oranges: 100gm of oranges contains only 47 calories.

Pomegranate: 100gm of pomegranate contains only 86 calories.

Berries:

   Blueberries

   Raspberries

   Strawberries

   Blackberries
Eggs
Eggs contain protein and fats. You can have eggs but without the yolk. One egg contains 5-6 gm of protein. You can have lean protein from the white egg.
Chicken Breast

These are rich in protein and, you can add these in your daily diet. Just 100gm of grilled chicken is more than enough for 24-30gm lean protein.
Broccoli

 It contains many nutrients like Vitamin-A, C, k which helps in reducing calorie intake. It is also good for fat loss.
Kidney Beans

These are full of fibers which can help in proper digestion and absorption of the food. It almost contains 4-5gm of dietary fiber. It also includes other essential items such as Vitamin A, b, c sodium, potassium, calcium, iron, magnesium
Caffeine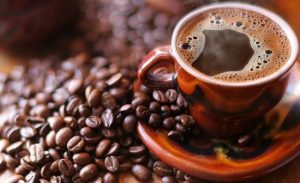 Caffeine contains antioxidants which help in reducing the risk of diabetes and also decreases the probability of occurrence of Alzheimer's disease, which can prove to be very dangerous for our heart. On an average, a person can consume 2 cups of coffee.
Green tea
It helps in building stronger immune system which is necessary for fat loss diet plan. It also contains antioxidants.
What not to have?
These cause bloatedness in your face.  Due to the presence of water and carbs on your face, it does not look aesthetic.
Workout
 Now the second thing which is important in reducing overall fat which intern led to reducing in face fat is going to work out. You have to take fewer calories and have to burn more. You have to burn as many calories as you can. By working out daily, you must burn calories by high intense workout then you may be able to reduce fat from you face.
There are no supplements on the market that can reduce fat. All these fat-burners can't do anything if you are having the high carb and high-calorie food. So, you must add above food items and cut food items rich in carbs and other high caloric. That's all about how to reduce face fat? For more health tips Stay Connected