One of the best ways to look after your health by taking care of yourself and if you want to live the healthy lifestyle and enjoy your old age without problems then change your lifestyle because small-small changes can bring a huge change. Even the simplest modification can cause great benefits. In today's world it is difficult to put fitness and health as a priority, but with small steps, it will surely peak your health tremendously.
Follow these simple steps to prevent illness and stay away from germ attack:
1. GET MORE SLEEP:
"Sleep is when a body is healing and repairing". How much should you sleep? At least 7-8 hours. Without getting proper sleep our immune system gets weaker and we are prone to more diseases. Our cells go down when we are sleep deprived and will increase the risk of cold and flu. So remember that never compromise with your sleeping hours.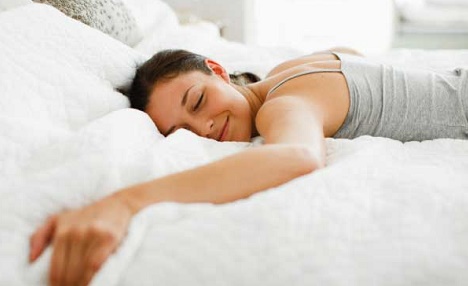 2. DRINK GREEN TEA:
Not black and whole milky tea but simple and plain GREEN TEA. A tea diet is complete next big thing. Your body takes up more nutrients in the green tea more effectively when you drink it last four hours before the last meal. You should have 4-5 cups of green tea in a day to stay healthy and fit.
3. EAT A HEALTHY BREAKFAST:
Always make sure that you eat a healthy breakfast as breakfast is the most important meal of the day, moreover eating healthy breakfast in the morning will help you to avoid snacking during the rest of the day. You will prevent stomach infection which is caused due to weight gain and digestion problem.
4. BATH DAILY:
Make sure that you cleanse yourself thoroughly and daily with good refreshing shower gel or soap. A good wash is essential to keep yourself away from dirt and remove odor from your body. Make your shower time pamper time, by cleaning each part of your body completely to avoid infection.
5. SAY NO TO SUGARY ITEMS:
Sugary items are as dangerous as alcohol and cigarettes. Excess presence of sugar in your body can have the negative effect on your skin and body. Avoid sugary items and sweet soda from your diet to maintain healthy and fit.
6. STOP WORRYING:
The finest thing you can do to yourself is by avoiding stress. Depression, insomnia and heart attack are the common problems which are caused due to stress. Whenever you feel stressed, practice exercise and relax.
7. DRINK LOTS OF WATER:
Minimum of 8-10 glasses of water in a day is mandatory to keep yourself fit and healthy. Depending on your physical activity, intake sufficient amount of water so that you can flush out toxins from your body refresh the cells. If you don't drink enough amount of water you will end scorch yourself and thus exhausted.
8. SAY NO TO JUNK FOOD:
Fast food is full of fats, sugar, and artificial preservatives. Regular eating of junk food will expand your waistline and lead to several harmful diseases especially cholesterol and heart problems. Fast food is rich in bad fat; it raises cholesterol in the body and leads to blockage of arteries, which further can cause problems and has adverse effects.
9. START LOVING VEGETABLES:
The very first golden habit you should add to your eating rulebook is that eating all kind of vegetables. There is a number of advantages of eating green vegetables like they are loaded with fibers, essential vitamins, and many nutrients.
10. BREATHE DEEPLY:
Expanding your lungs to the fullest helps you to help the nervous system which in turn reduces stress and promotes relaxation. And in between the deep breaths just try to add some fun. This change in the breathing will help to make the most of the oxygen intake and will ensure that you stay calm and change you're breathing could help in blood circulation.
Just pick one habit this week, and then add more habits in upcoming months and you will see the tremendous change in yourself. By adding few micro-habits in your day, you can upgrade your health right now and can prevent illness and diseases. Your body will surely thank you for this.